How to find a yoga studio when you are new to yoga
You took a yoga class and you loved it, but now what?
Many times in my community yoga classes on sunset cliffs I have people tell me that they were always nervous to try yoga. They often say things like "I'm not flexible, I didn't know what the class descriptions meant, I was really intimidated by the other students I saw walking in the door"
And you know what, every single one of those statements is valid. With the introduction of the "perfect instagram yogi" in the world, the westernization of yoga has become a competition of sorts.
I am not about that. I never have been, and I never will be. I have nothing against a yogi or yogini that can easily kick up into an inversion or can bend the body into contortions, but in all seriousness I don't feel like that is truly the soul of what yoga is, or can be.
At the core of yoga is the philosophy on which it is based. In my previous blog post I started to go over my current studies of the 8 limbs of yoga and how I am trying to intertwine them into my life. I read something this week that really made me stop and think.
Ahimsa, or the practice of non harming, is not just about harming in a physical way. It could be translated to mean having harmful thoughts, even about ourselves. I call it my "inner mean girl" voice. Sometimes we are just downright mean to ourselves.
I bring this up in a conversation about how to find a yoga studio because more than likely if we are hesitating about a decision, we are probably having harmful internal conversations about what happens when we try something new. That happens when we put ourselves in new environments too.
So lets start with the internal conversation. How can we be kinder to ourselves when thinking about a studio to join. Are we telling ourselves we aren't good enough to go to a certain studio because the teachers create challenging sequences? Are we intimidated by how the other students look? I mention these two specifically because there were a few studios where I felt this way, and when I finally got over myself and walked through the doors, I fell in love.
So let's start there. Evaluate if you are holding onto any limiting or self harming thoughts about this process. Hang out with them for a bit but eventually let them go. Remind yourself that there are no rules, except of course being kind to ourselves :)
Do a search for studios near you
Make it easy to get there!
One of the most important things to consider is whether or not you can make it to the studio without rushing around or driving too far. That's why when I suggest looking for a studio, I say start near your home or work. The best way to find a studio you love, is to remove the stress of having to travel there. You can start with places like Yelp and Google maps to do a search near you.
Explore the introduction offers
Don't forget to look on coupon websites, they offer great starting membership deals!
When I did a poll on my Instagram page asking how people found their "home" studio, so many people said they started with a special offer like Groupon. If you are new to yoga and want to try a studio at a discounted rate, this is one of the best places to start. You'll get a discounted price with the same benefits of being a full member. Take a look on Groupon or living social now and you'll likely see a bunch of available deals for you to try.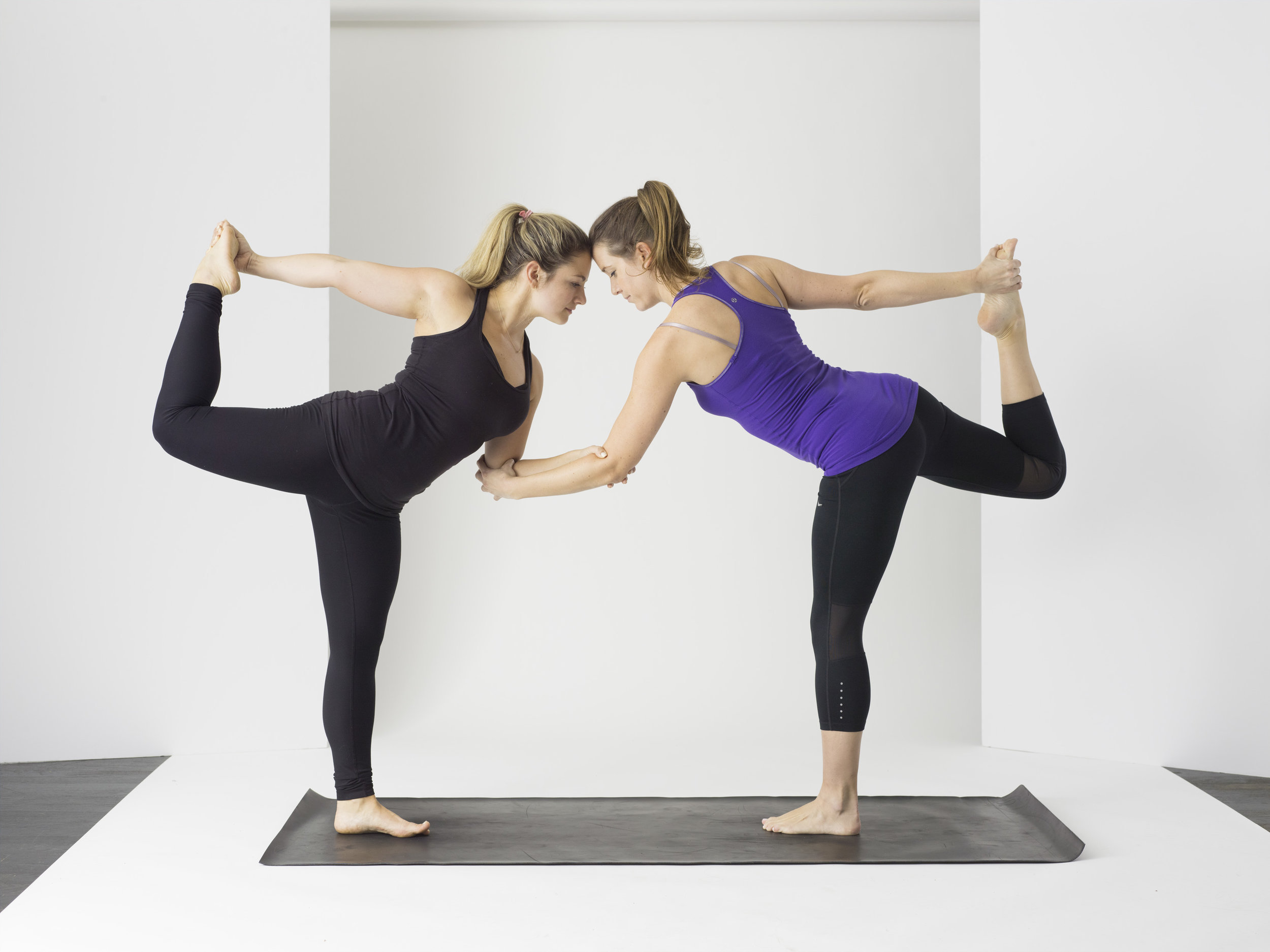 Find a friend to go with you
This isn't required but it can make the studio experience so much more fun!
Walking into a new situation alone can be intimidating. I like to think I can handle all new situations on my own because I'm "strong and such". But if I'm being honest, it's always easier to try something new with a friend. So reach out to your immediate community and see if someone wants to try a class with you. It will make it easier to walk through the doors, and you might even get a suggestion for a new studio that you love!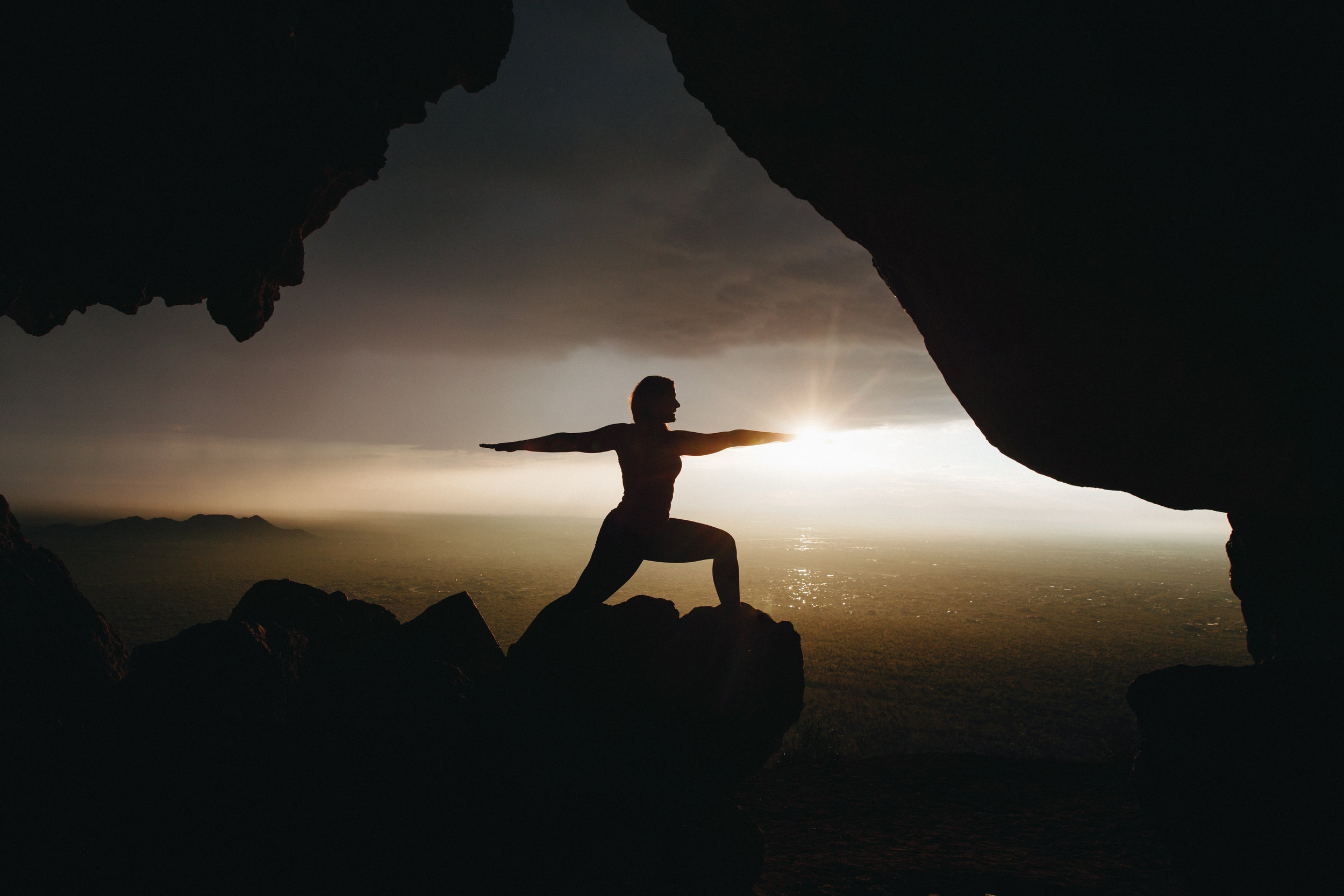 Explore the different styles of yoga
More than just Vinyasa is available in many places. Give a new style a try!
If you are new to yoga it's definitely important to understand the different types of yoga that exist. There are classes with set series (Bikram and Ashtanga), there is relaxing and mellow yoga like Yin and Restorative, and there is Vinyasa and Hatha, which are likely the types you think of when entering the yoga world as a new yoga student. While you are exploring yoga studios, try some that offer different types of yoga so you can explore something new that you might not even realize you love!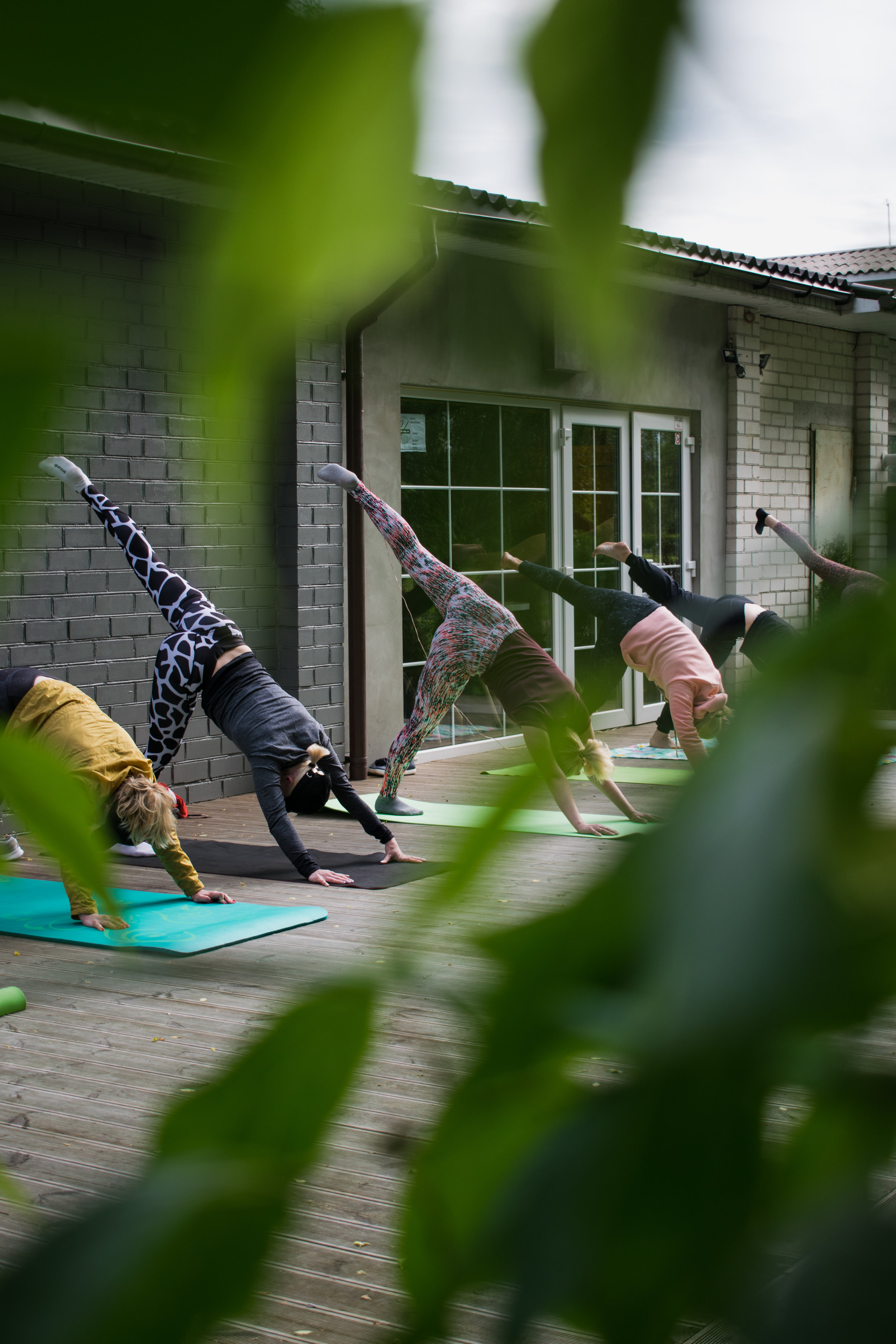 Check the studio schedule to make sure it matches up with yours
Make sure you can actually make it to the offered class times
This was another topic that came up when I asked my yoga community about why they picked their current studio. Make sure the studio offers times that match your schedule. Having a variety of class times to chose from can help you out when you a rushing home from work or looking to take yoga on an unexpected day off. Make sure they can fit your schedule and be flexible.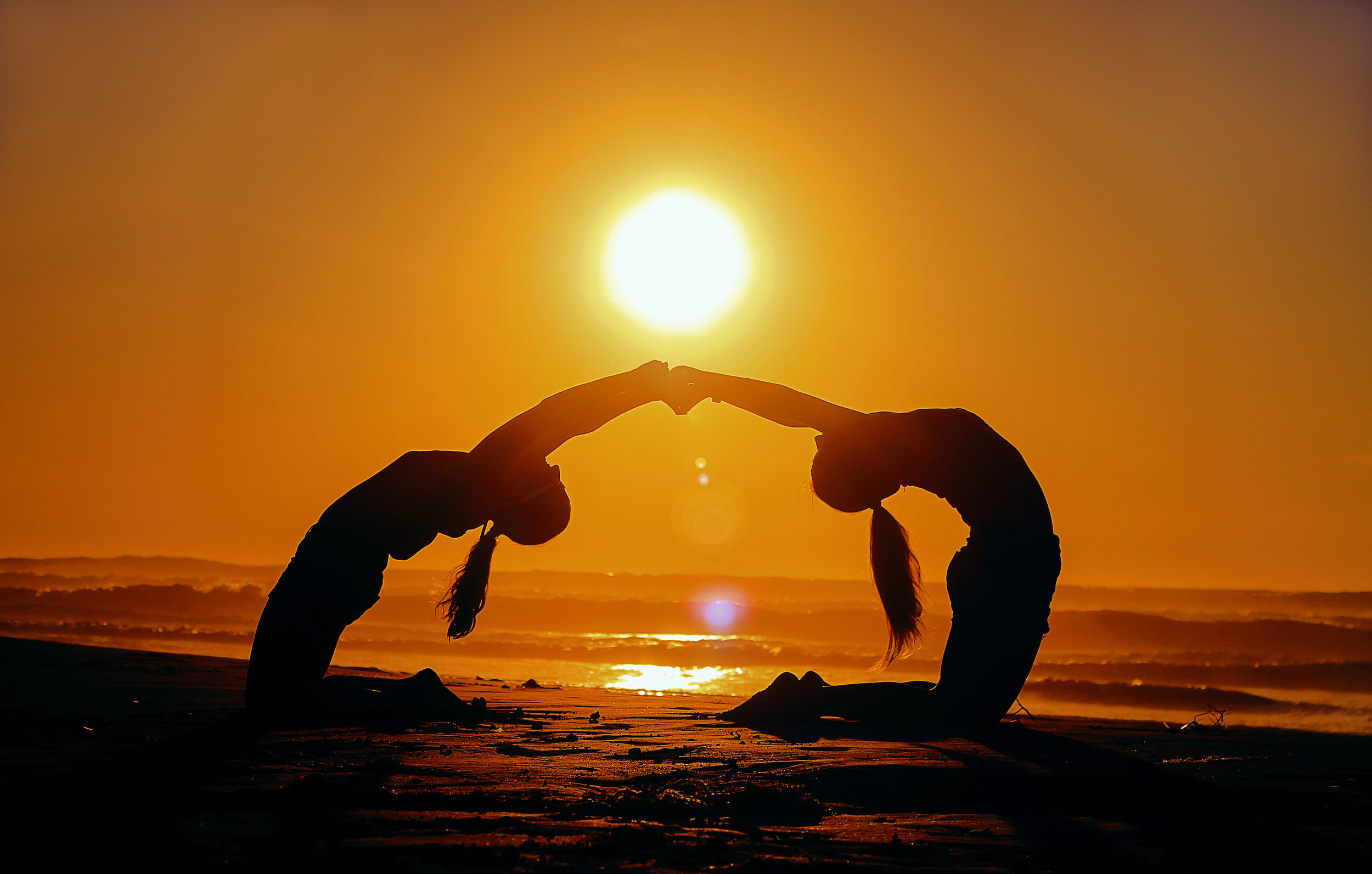 Introduce yourself to other students and the teacher
Especially if you are new to yoga, this is helpful to tell a teacher. You might just make a friend!
One of the biggest parts of finding a studio where you will feel at home, is connecting to the other students and also to the teachers. Move out of the comfort zone and start talking to people. Introduce yourself to the teacher before class (trust me on this one, we love this!). Once you get a feel for the people who practice and teach at a studio, you'll be able to tell if it feels right for you. There are certain studios I love but won't commit to because the vibe just isn't there. Listen to your gut when you are connecting and you'll know if you've found your home.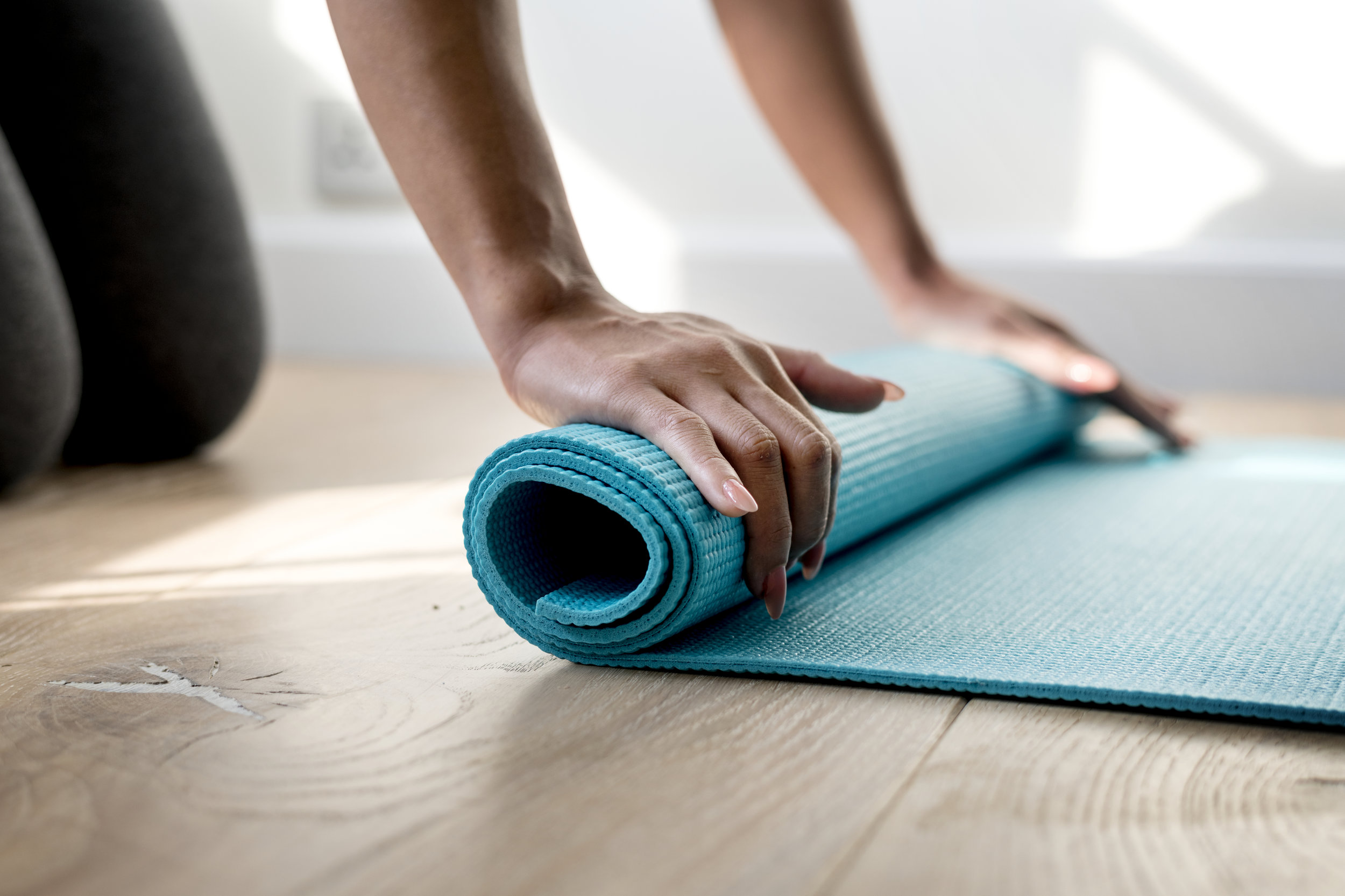 Decide what kind of membership you want
Is it better to do unlimited or a class pack?
Depending on how often you attend class you'll want to know the types of packages the studio offers. The most common type I've seen is the monthly unlimited, which allows you to take as many classes as you want in a one month period. If you decide not to do a groupon, this can be a great way to really get into a studio and get a feel for the teachers. Many studios also offer a class pack. Which allows you to buy a bulk of 5, 10 or 20 classes at a time to use whenever you like within a 6 month to 1 year time period. This is a great option for someone who does yoga a few times a month. No matter which package you chose, find a studio that offers something in your budget.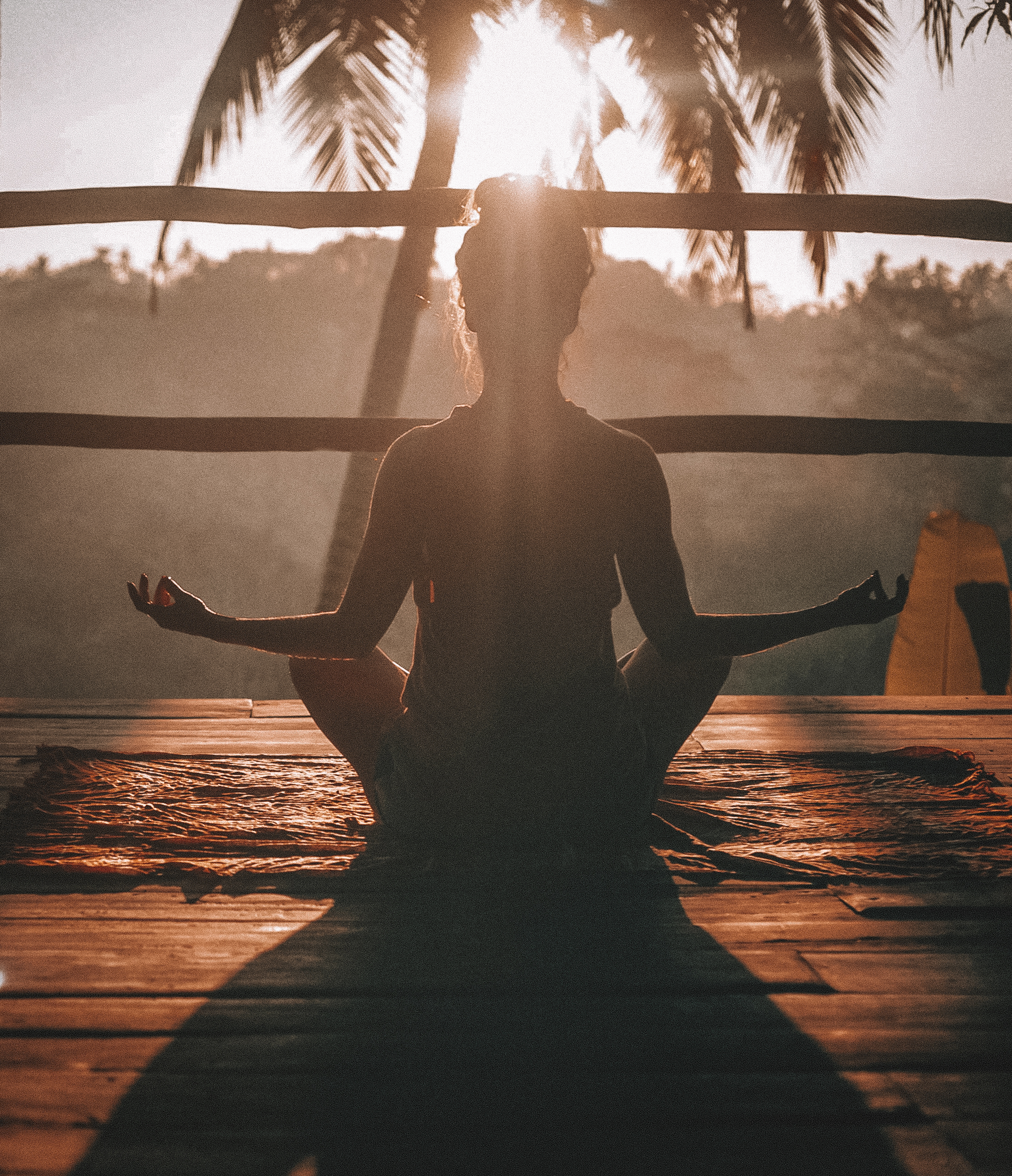 Nothing can derail a well intentioned membership like going to big too soon.
One of the things I am most guilty of when trying something new is going in to hard. What I mean by that is I set these crazy unrealistic goals. "I'm going to take 5 classes a week" "I'm going to to change my eating habits to all plant based overnight" "I'm going to do this ridiculous thing without scaling up slowly".
When you are new to yoga, give your body time to adjust and be realistic with the goal setting. If you are looking for a yoga studio, you are likely interested in adding wellness habits to your life. The best way to succeed is to slowly scale up and find a schedule that introduces the habit without completely shocking the system.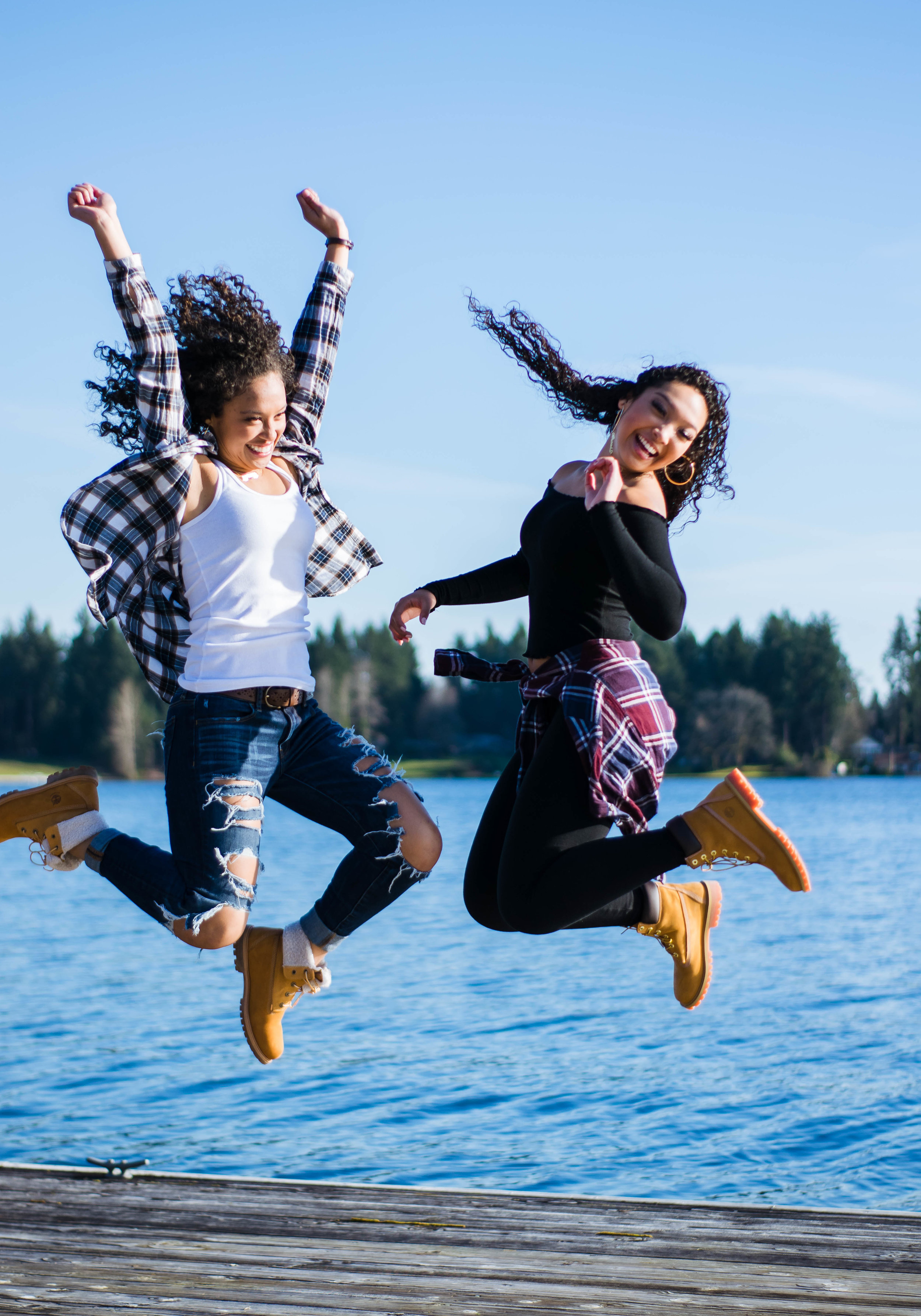 Seriously just have some fun. Yoga has brought some of my best friends into my life, it can do that for you too!
Have fun with finding a studio. Make new friends. Don't take it so seriously that it stops being fun. The whole point of this is to set new goals, meet new friends and expand your horizons. Keep it cute and have some fun!
Want to join us at one of our upcoming events before committing to a new studio? Well click below and see what we've got coming up. Chat with me after class about your studio search and I will offer you some god suggestions :)
Click that cute dogs face to see when we are meeting next!